EVE Enterprise
Includes:
 EVE Essentials
Questionnaire Module
Additional Exercise Module
+ Calendar Module*
Resource planning for physiotherapists / instructors
Manage customer appointments within the EVE system
+ Reporting Database**
Collecting data for group analysis
PROMs (Group level > Patient Reported Outcome Measures)
PREMs (Group level > Patient Reported Experience Measures )
+ Mobile app***
Patient app for appointments, home exercises and communication
* The calendar module will be available Q3 2022
** The reporting database will be available Q4 2022.
*** The mobile app will be available Q1 2023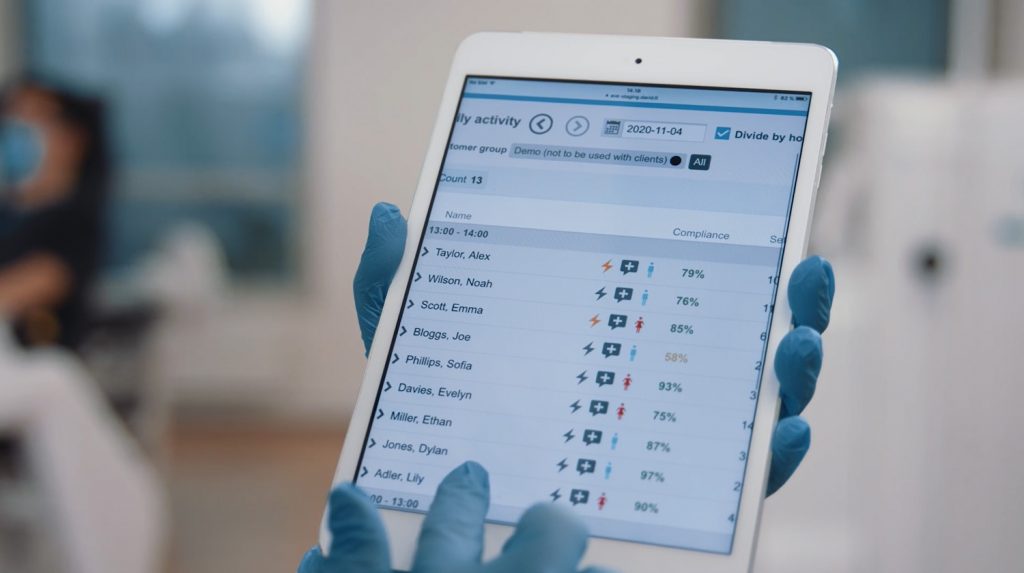 The EVE platform (eValuated Exercise) is a rehabilitation software that manages the whole treatment process – helps stratify patients, automates treatment program creation, guides through individual exercises and collects all the data for reporting. It helps therapists in making better treatment choices and motivates clients in their recovery journey. It also acts as a management tool in reporting the quantity and quality of operations of the instructors and clients, all online and in real-time. The entire EVE platform is currently available in over 20 different languages.
English (United States)

Arabic (Saudi Arabia)
Basque (Spain)
Bulgarian (Bulgaria)
Chinese Simplified
Croatian
Czech
Dutch (Belgium)
English (United Kingdom)
Finnish (Finland)
French (France)
German (Germany)
Italian (Italy)
Korean
Polish (Poland)
Romanian (Romania)
Russian (Russia)
Slovak (Slovakia)
Spanish (Mexico)
Spanish (Spain)
Swedish (Sweden)
Turkish
Ukrainian