Usability and database
The AZ Groeninge back clinic's old equipment was at the end of life, so they started to look for a new system. The clinic needed a system with good usability and a decent database. Ewout Vandersteene learned about DAVID from another hospital where he had the opportunity to test the devices. The difference in training experience was so great that he decided it was time to make the switch. "We were looking for a system that is easy to understand and use every day. A system with a better database for collecting and storing data and that can be easily adjusted for anyone."
 We have been using DAVID for 1,5 years now and we are entirely satisfied. 
Testing
Changing technology has also made patient testing much easier at the AZ Groeninge clinic. The physiotherapists notice that the testing process is faster and simpler when compared to the older system. Testing is done 3 times during a patient's rehabilitation program. The first one is done in the beginning to see the patient's starting point. The second one halfway through, and the last one to test the rehabilitation outcomes. The average patient sees a significant increase in back strength throughout the program.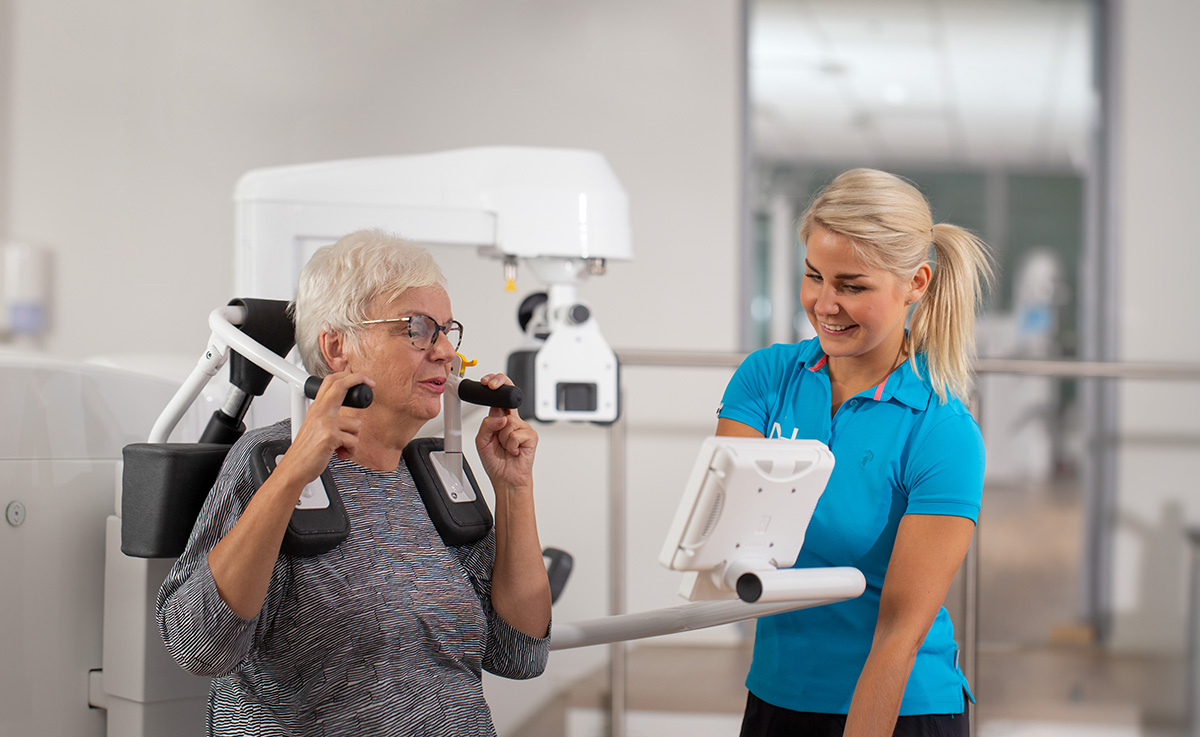 Feedback
Physiotherapists are also happy with a feedback opportunity after every exercise as they did not have this function on their previous devices. It helps the back clinic to track and collect information on how stressful the patient felt during the exercise. Feedback can be used to automatically change their program if it is too easy for patients and they perfectly accomplished the exercise. The new technology pleases the patients as much as the physiotherapists.
The devices are not difficult for the patients to use. They can see the data in real-time and understand what we are doing which is important.
Design
The AZ Groeninge back clinic's patients like DAVID because it is easy to use. They don't have to remember many settings since the devices adjust the seat height automatically for everyone. The patient only has to change the weight resistance. They can visually see how well they progress. Many people also mentioned that the device design is very appealing.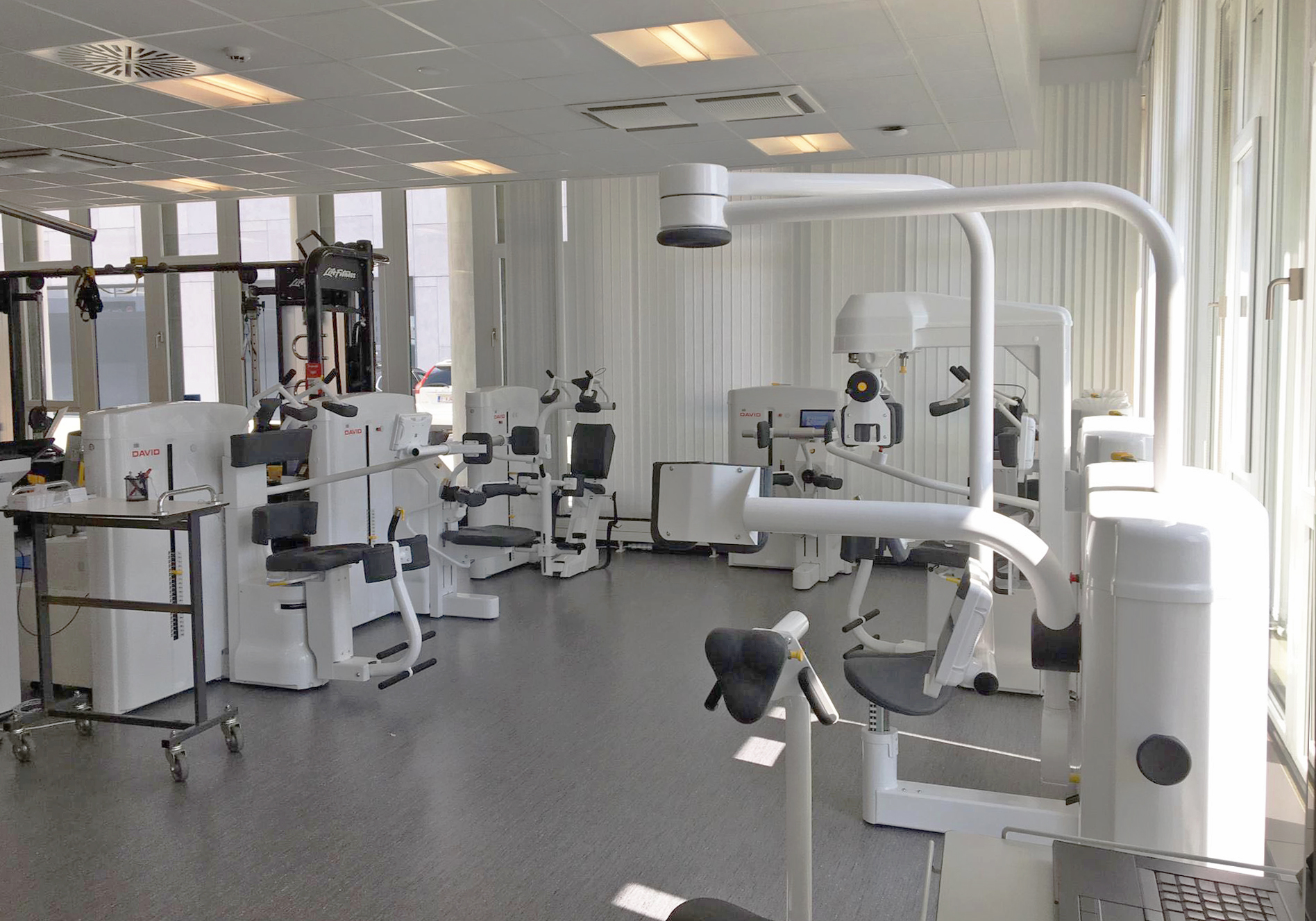 Back Clinic at AZ Groeninge with DAVID devices
Result
"Some of our patients who come to the clinic are first scared to exercise with their back because they are afraid to hurt it more. We try to reduce this fear by practicing with light loads, and then increase the loads gradually to use DAVID devices for strengthening. If there are any problems with the program it is easy to change it on the devices or in the EVE system."
The rehabilitation program with AZ Groeninge patients normally end up with a great increase in strength and mobility. The back clinic gets a lot of good reactions and has many successful patient stories. Some people who were in such a poor condition that they could not work anymore are able to return to work after completing the treatment program. It is delighting to see how DAVID devices help to improve so many lives.
Nadja Fomina
Marketing associate
nadja.fomina@davidhealth.com