David Health Technology
Business Case
Chiropractor
Transforming musculoskeletal care
How to build a Successful Business Case for a

Chiropractor practice

?

As a start-up or existing chiropractor entrepreneur, you always look for new ways to grow your business. As a chiropractor, you would like to provide high-quality patient care and generate revenue by creating a successful business plan for your practice that is distinctive from the competition and increases patient loyalty. In addition, the patient demands result-oriented treatment that can be measured. However, not only is the outcome essential, it is how the patient experiences the treatment.

This page briefly covers the different pillars of a successful business model in a chiropractor practice:
Add value to the various stakeholders
Incorporate Device-based Exercise Therapy
Use Exercise Equipment with measurement functionalities
Take your patient experience to the next level
Build a lasting relationship with the referrers
Utilize a Virtual Assistant – Patient App
Invest with common sense
Add value to the various stakeholders
The main stakeholders for a chiropractor practice are health insurers, patients, personnel, referrers, and shareholders. To build a successful business case, these stakeholders need to see added value:
A patient benefits from results-oriented therapy within a safe and friendly environment.
The referrer benefits from a reliable referral relationship, an evidence-based treatment program, and satisfied patients.
The health insurance company benefits from a results-oriented evidence-based treatment that prevents patients from consuming more care resources.
Shareholders want a profitable, innovative, and socially involved organization.
Clinic personnel want to work in a positive working environment with a variety of activities
Incorporate Device-Based Exercise Therapy
Several systematic review studies in the Lancet, among others, have shown that Exercise Therapy is the first-line treatment for musculoskeletal complaints. More and more medical guidelines in the USA, Europe, Australia and the rest of the world are adopting these studies and recommending Exercise Therapy as an evidence-based intervention for treating musculoskeletal disorders. This replaces the need for opioids or (in some cases) surgery.
In recent years, Health insurers have gained more influence on the treatment path of a patient. Essential conditions for the care purchase are that the treatment must be evidence-based, transparent, and results-oriented. Value for money.
If exercise is medicine, why don't we know the dose?
With the DAVID Exercise Equipment, all training data is recorded, and validated outcome data is collected. This is done by systematically and automatically and captures all relevant patient information from medical questionnaires to validated measurements of mobility and strength.
Exporting this data at the individual or group level is exceptionally easy.
Our solution – The use of exercise equipment with measurement functionalities
The DAVID Exercise Equipment is a comprehensive evaluation and treatment concept for musculoskeletal disorders. The solution uses carefully targeted movement and controlled loading to reverse the deconditioning syndrome related to musculoskeletal pain.
Individualized programs are planned based on a questionnaire, physical evaluations and tests. The medically certified machine provide a safe and effective way of improving mobility, strength and spinal coordination.
Automated Weigth Selection
Automatic Seat Adjustment
Isolated movement
Fixation Technology
Optimal Biomechanics
The machine movement mobilizes the lumbar/thoracic spine in the sagittal plane, activating the extensor muscles.
Turn quality care into a competitive advantage by objectively demonstrating the high-value care you provide.
User experiences
DAVID has been developing exercise equipment for physiotherapy centers, hospitals, chiropractor practices, rehabilitation centers, gyms and military training facilities since the early 1980s. DAVID is the world leader in data-driven exercise equipment and has more than 600 installations in medical facilities in Europe, North and South America, Australia, China and Asia.
The David Spine Solution revolutionizes physical therapy by becoming active, measurable and goal-oriented. Active therapy is the only one that continues to produce results over time by re-training and rehabilitating the deep muscles of the spine from the neck to the pelvis by isolating movement.
Dr Pedro Berjano, MD, PhD, CEO of Orthospine Italy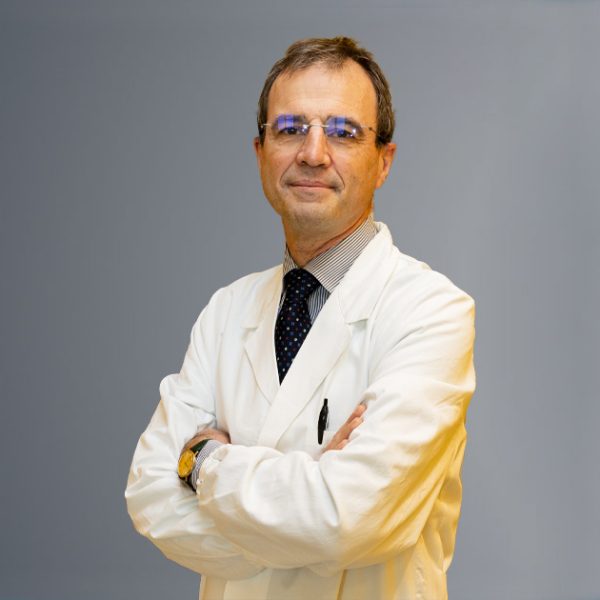 Therapists are extremely enthusiastic. In 2008, Gilbert van den Berg, medical director of Lifestyle center in the Netherlands, opened a physical therapy practice in Heerhugowaard. Since then, Lifestyle center has grown into a unique lifestyle concept in North Holland with three locations. The DAVID devices have been installed at all locations and form a key part of the lifestyle concept.
Gilbert van den Berg, BsC CEO of Lifestyle Center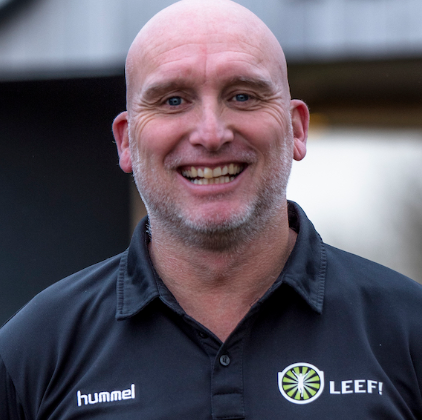 Take your patient experience to the next level
In recent years there has been a significant transition within the healthcare sector. The patient who used to listen attentively to the physician has increasingly developed into a critical healthcare consumer. It is a collaboration between the physician, physiotherapist and patient. 
The patient requires a result-oriented transparent treatment that can be quantified. However, not only is the result essential but the patient also experiences:
Staff expertise
Look and feel of the facility
Quality of the training equipment
Attention from clinic personnel during the treatment
Quality and price ratio of the treatment
Ability to follow own progression
Safe and friendly environment
This offering affects the patient's experience and therefore provides unique selling points to distinguish itself from the competition.
Build a lasting relationship with the referrers
Referrers like to enter into an ongoing relationship with clinics. The most important points include:
Evidence-based treatment
Clear and transparent reporting
Objective outcomes of treatment benefits
Satisfied patients
Our Solution
With the EVE  Software system, it is possible to gain insight into the patient's treatment results. We manage this by adequately reporting and explaining the given therapy. This is done through:
Automatically generated outcome measures of medical questionnaires, strength and mobility test results of the patient
Graphical displays of correct exercise parameters (speed, range of motion, repetition count)
Final report for the referrer
"All data is instantly available for reporting and analysis. With one click, an up-to-date status of any patient can be retrieved."
Utilize a virtual assistant
The intrinsic motivation of the therapist is to provide care. However, the therapist's working conditions have decreased in recent years due to the reduction of patient time and the need for larger volumes of patients. An additional phenomenon is an administrative burden that takes more and more time away from direct patient care. With these constraints, how can we automate processes with the help of EVE Therapy Software?
The EVE Therapy Software is a virtual assistant that takes care of patients. The therapist becomes a supervisor who monitors the patient's movements through an interactive dashboard. This increases the productivity of the therapist and allows the therapist to pay attention to the patients who need just a little more help. In the meantime, the software ensures a high-quality treatment without loss of quality through the use of artificial intelligence.
The advantages of the EVE Therapy Software method are:
Productivity increases
Data is automatically saved and stored for reporting
Quality is guaranteed at all times
Chiropractors have more time for patients who need help
More variety for the therapist by automating the administrative burden
Therapists can focus on their expertise and skills
Invest with common sense
Why is investing in Exercise Therapy so attractive? The influence of global ageing, growing age expectations, and lifestyle-related diseases, such as obesity, diabetes, cardiovascular diseases, and problems with posture and the musculoskeletal system, create a great demand for physiotherapy in the near future. The biggest challenge for physiotherapists is that due to an increasing patient population and higher healthcare costs, efficiency must be achieved to manage patient numbers.
There is a shortage of healthcare workers in the USA and several countries within Europe and Asia. The expectation is that this trend will continue to increase in the coming years. The only solution to meet the demand and control healthcare costs is time-saving technological innovations.
The implementation of the DAVID Solution within the current chiropractor setting or in a new facility has a substantial economic impact. This is determined by a number of factors including:
Increased productivity
Reduced administrative burden
Improved patient experience
Strengthened market position
Patients become real ambassadors
In addition, connecting patients to the clinic for a longer time is possible by selling membership (training courses are coordinated by our software solution) that do not require the assistance of therapists or tied to insurance.
Another possibility is through company prevention programs. Here, the emphasis is placed on testing and training employees on the exercise equipment with individual graphical reporting for the employee and analyses on absenteeism and risk inventory for employers.
Produce value for patients affordably
Quality care does not need to be expensive to produce. Our solution allows healthcare professionals to focus on the patients' motivation and well-being while modern technology takes care of the repetitive work precisely and safely. This increases patient satisfaction without driving up costs. In fact, the cost per session is significantly lower than with traditional treatments. The bulk of the work occurs in the first session when a new patient is introduced to the system. After this initial session, the healthcare professional manual workload is dramatically reduced, and the therapist can concentrate on more critical tasks.
Manage your center – anytime, anywhere
The Cloud Service is the heart of the whole software platform. All the training information is stored on the server software allowing for a complete analysis of the treatment data. True to a full cloud service, the system can be accessed with a web browser from any location. The cloud service offers several different functionalities. These include profile analysis, quality tracking of each movement, as well as qualitative and quantitative data for center management.
Furnishing your chiropractor practice
Furnishing a chriopractor practice involves a lot. What is the best way to set up a center of the future and what equipment is needed? At DAVID, we have years of experience setting up small, medium and large gyms.
The use of data-driven exercise therapy with devices offers cost-effective and scientifically proven preventive treatment of various postural and musculoskeletal complaints. Consider the following data:
About 40% of members can and want to train independently after the introductory phase of 2 sessions.
30% can and want to train independently after five training sessions
20% of members do not dare to train independently but want to train in groups
5% do not want to train independently or in a group
5% cannot train independently or in a group.
With the DAVID technology and the EVE software, it is possible to provide members with high-quality independent and safe training through adaptive training programs.
We would be happy to contact you to discuss the possibilities to create a business case, a 3D design of your physical therapy center.
Transforming musculoskeletal care 
Download our Ebook