Clear Card Holder
The versatile clear card holder is designed to fit the EVE RFID cards. This is a useful accessory for both clinic personnel and patients.
This cardholder and the David zipper lanyard make the perfect pair for carrying around EVE exercise cards, or even keys. Why not surprise your clinic personnel with a stylish way to carry around their EVE Instructor cards? Or give your patients a unique way to protect their EVE RFID exercise cards.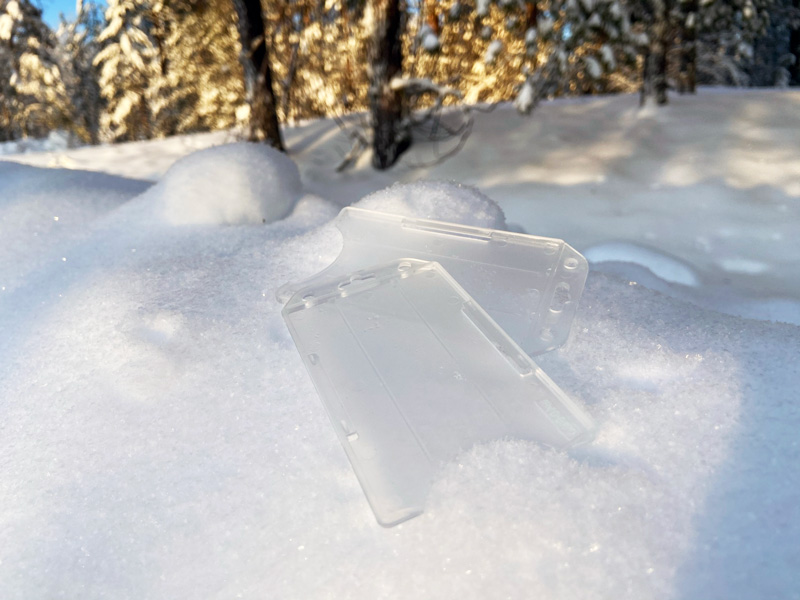 Clear Card Holder for RFID Cards
The clear card holder is a standard size ID-card holder. The EVE RFID card fits the holder seamlessly and securely. The end of the card holder contains a hole so that it can be attached to a keychain or lanyard for example.
The clear card holder and blue zipper lanyard are sold separately.