Society has become addicted to the intelligent use of (health) data
Society has become addicted to the intelligent use of data. It makes our lives easier and leads to better decisions and greater efficiency. Think about how easily we book hotel rooms with apps like Booking.com or Airbnb. These and numerous other examples are 'Powered by ecosystems'. Without those ecosystems in which parties collaborate and share data there would not be flexible and easy-to-use platform in place.
The bad news is that the healthcare sector's digital ecosystem is still in its infancy. The good news is that a giant leap is possible, and we can prevent healthcare from becoming temporarily interrupted. In many other sectors, we have already learned from the advantages and disadvantages of platforms. With that knowledge and experience, we can make a responsible transformation in healthcare: not 10% better, but ten times better. Of course, that requires some clear choices.
Not 10%, but 10x better: A platform revolution in healthcare
Digital ecosystem advancements in healthcare
The definition of an Eco platform according to KPMG – healthcare platform revolution (2023) is as follows: "An organizational model based on a shared digital infrastructure aimed primarily at facilitating connection and interactions between two or more types of parties (users) in an ecosystem." Here, keywords including connection and interaction stand out. For a digital infrastructure to be a working ecosystem, it must be possible for users to send and receive data, digital forms, paperwork, images, messages, etc.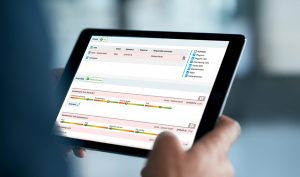 From an organization with simple IT capabilities to digital health ecosystems
Many health organizations and departments are now implementing digital tools to improve, innovate or transform business processes. The organizations' departments and functions become more effective by gradually embracing digital tools. However, the problem is that this often occurs in a manner that is too fragmented, creating "IT islands" within companies with little or no connection to other systems. Yet IT systems often continue taking this approach, and fail to optimize the organization.
A Health organization assumes a digital health ecosystem as the organization's core. This requires a different approach to software. Whereas now the first steps are mainly taken based on the solving power of software, the first steps for an ecosystem are primarily based on further development. This means first developing a foundation that makes links and other developments easy to fit into the ecosystem in the long term.
"Players must relentlessly focus on the true problem they are solving for patients, consumers, care teams, or health care professionals."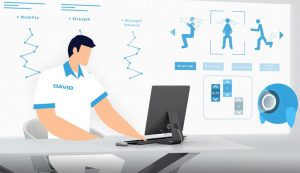 What is the future of digital health in 2023?
Technology partnerships are no longer optional. Full-stack solutions, composed of linked platforms across technology stack layers, increasingly rely on an ecosystem architecture powered by a community of partnering companies. Within such an ecosystem, layers have different owners and work together through technology interfaces. Strong platform layers will have robust connections through well-defined APIs and software development kits (SDKs). These must be accompanied by with business models that allow the complete solution to scale by aligning incentives to all parties.
A revolution is taking place in digital health, it is only a matter of time before it will transform physical therapy care.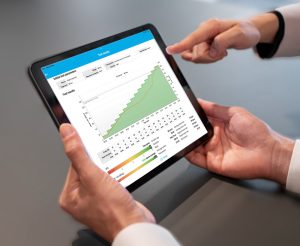 Learn more about how EVE responds to this demand by using tools that add value for all stakeholders within the healthcare organization. 
References:
Ikkersheim D, Posthumus T,  Pasman J, Kingma H. Niet 10%, maar 10x better: Een platform revolutie in de zorg. Market Analysis by KPMG N.V., 2023.