G260 Hip Extension Device
Very effective and safe exercise device for the hip joints. Ideal after hip joint replacement and other hip-related problems.
Our latest addition to the line of DAVID devices is for hip extension.
It complements the hip-knee concept in an outstanding way. We recognized the importance of joint-specific, controlled exercise for the hip. A leg press was not enough, and hip abduction does not target the largest human muscle, Gluteus maximus. But training the glutes in a safe way is very challenging. They are connected to the pelvis, and training with large forces can cause an uncontrollable tilt that endangers the lower back. We are very pleased with the results of this device. It is certainly one of the more remarkable devices in our lineup.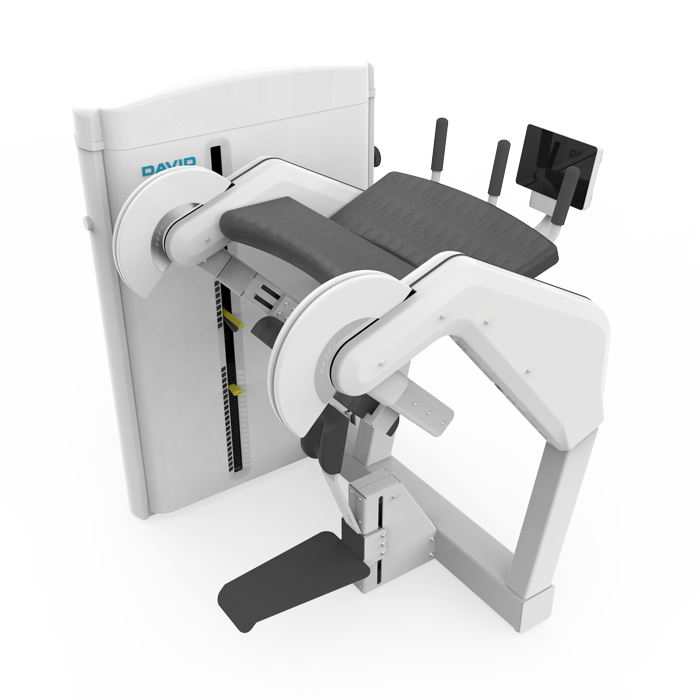 Hip Extension Device
Effective and safe exercise machine for the hip joints targeting primarily gluteal and also hamstring muscles
Stable and functionally optimal exercise position
Self-adjusting movement arm cushions
Lower leg support for angled knee for maximum gluteal isolation
Slightly rotated body position for maximum gluteal activation
Electronically adjusted footplate height adjustment for correct joint alignment
Range of motion adjustment to accommodate various user needs
Unilateral exercise
Target muscles
Gluteus maximus
Gluteus medius
Biceps femoris (with straight leg)
Semimembranosus (with straight leg)
Semitendinosus (with straight leg)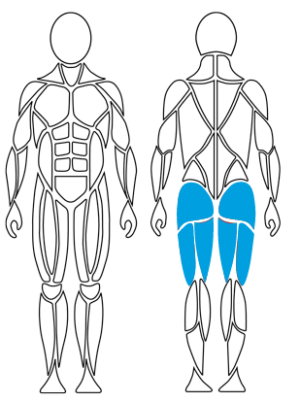 Dimensions (Width, Length, Height)

1270mm, 1235mm, 1390mm

Weight

358kg, 789 lbs

GMDN Code

35144

Certification

Medical-CE device, class 1M

Adjustments

Range-of-Motion adjustment: 8 steps

Electronic footplate adjustment electronic

Movement arm adjustment: self-adjusting

Lower leg support for optimal gluteal activation

Isometric torque measurement points

60, 30, 0 ja -30

Power

Voltage: 110/240V 50/60Hz

Power (idle / actuators with load): ~36W (~0.15A) / up-to 140W (~0.6A)

Weight stack

0-100 kg, 2,5 kg steps