What is the reason that you started with LEEF?
In the Netherlands, we see many people with an unhealthy lifestyle. The prevalence of people with diabetes, obesity, posture problems, and musculoskeletal pain complaints is high. LEEF! offers multidisciplinary care for people with these kinds of lifestyle problems. The team consists of physiotherapists, psychologists and dietitians.
DAVID equipment plays an important role during the training sessions. Through the test and measurement module of EVE we can accurately analyze and adjust the training results during the lifestyle process. In the meantime, various training groups have been set up. These include preventive training and to ensure that back complaints, in particular, are prevented.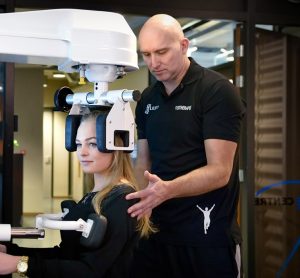 How does LEEF! get paid for its treatments?
LEEF! receives a fee for the physiotherapy treatments. There is supplementary insurance in addition to the basic insurance required by the Dutch government. Patients pay for the follow-up program (preventive training) out of their own pockets.
Create value for your patient. A good feeling and an attractive environment make the work of a therapist a lot easier.
What is the success factor of LEEF?
The friendly atmosphere within the LEEF! team. Our locations feel like a living room where everyone feels at home. An example of this is that after a training session we always sit down with the training group for a cup of coffee. Our patients love the friendly atmosphere. Our patients are LEEF!'s true ambassadors.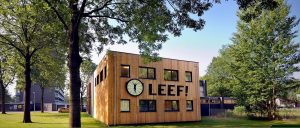 What is your role as a trainer of the DAVID Academy?
In addition to being a medical director, I'm also a teacher at the DAVID Academy. Every month, I visit new clinics to explain with great enthusiasm the possibilities of the DAVID exercise therapy equipment and the possibilities of EVE. I notice that many clinics have a common vision of transforming patients' lifestyles. David Health Solutions is a true catalyst between the various clinics in the common vision to offer positive lifestyle changes to patients.