Exclusive David Collection available now
The newly launched David Collection 2021 has its own online magazine. Here you will find current styles and relevant information on these. Order inquiries can also be sent via the online magazine's Contact page.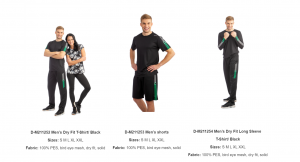 We have divided the collection into sets which include a recommended array of sizes. There is a limited supply of clothing sets available and can be ordered for your clinic or center via our global distributor partners. Get in touch with us today!