G220 Leg Press Device
The multi-function leg press device for a variety of use ranging from rehabilitation to sports training. Excellent for geriatric training
Providing a targeted, safe and efficient solution.
David Hip and Knee devices is key to manage the challenges set by ageing population and to improve surgery outcomes with pre- and post-operative treatment programs.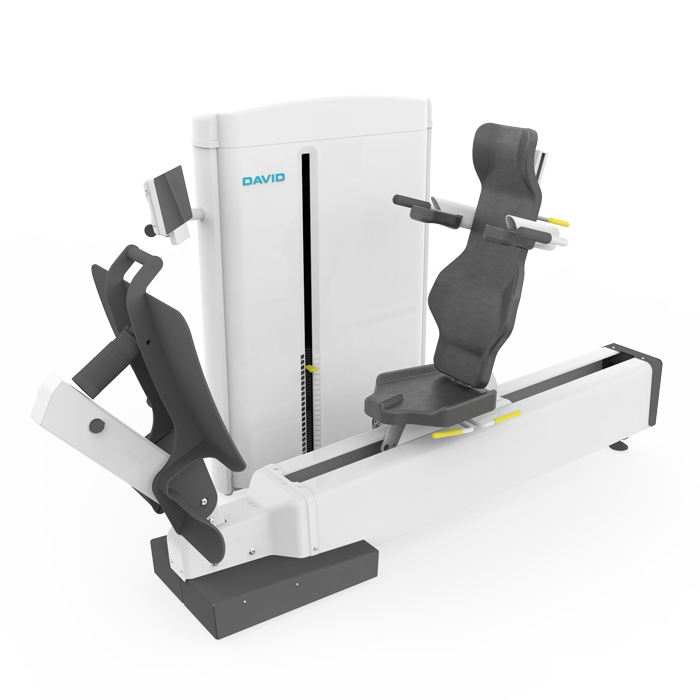 Leg Press Device
Leg press for variety of use ranging from rehabilitation to sports training. Excellent for geriatric training.
Leg Press and Calf Exercises
Back support in a comfortable 50-degree angle
Suitable for plyometric (jump) exercises
Footplate with three zones for different foot positions
Additional "pre-step" for easy entry
EVE integration with strength and mobility tests
Weight stack: 5/200 kg, 11/440 lbs
Target muscles
Rectus femoris
Vastus medialis
Vastus lateralis
Gluteus maximus
Biceps femoris – Long head
Semimembranosus
Semitendinosus
Gastrocnemius
Soleus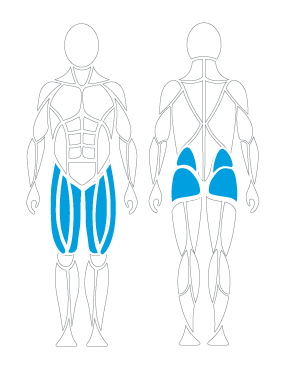 Dimensions (Width, Length, Height)

103/189/139 cm, 46/53/55 in

GMDN Code

35144

Certification

Medical-CE device, class 1M:

Adjustments

Range of motion adjustment: 55 cm in 5 cm steps (Marked 1 -12), 22 in. in 2 in. steps

Foot height adjustment: three zones

Isometric torque measurement points

0, 5, 10, 15, 20, 25 cm/ 0, 2, 4, 6, 8, 10 in

Power

Voltage: 110/240V 50/60Hz
Power (idle / actuators with load): ~36W / up-to 150W

Weight stack

5/200 kg, 11/440 lbs