Dr. Knox and his team always wanted to explore non-operative options for their patients and began using MedX Exercise Equipment for their rehabilitation program in 2005. In 2015, they were introduced to the David concept and devices. After spending time studying the scientific evidence and experiencing the David concept firsthand, they changed their approach.
"In fact, after starting with David we were placing over 100 patients a day through our rehabilitation program. After just 6 months, we began using David equipment exclusively and obtained additional devices so that we could meet the growing demand."
Total Spine has a fee-for-service insurance-paid program for prevention and rehabilitation as well as an after-care maintenance program. In 2018 they opened a second clinic in Bentonville, Arkansas. They utilize two David spine systems as well as the Shoulder and Hip & Knee devices. Furthermore, physical therapists are impressed with how device-based exercise therapy can enhance their expertise and enable more time for personalized care.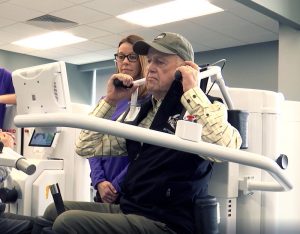 The program helps improve surgical outcomes and can reduce surgeries
Almost everyone, with a few exceptions, is a candidate for the David rehabilitation program. For those more critical and severe cases, Dr. Knox consults with the patient to see if surgery supported by the David 'prehab', or pre-operative rehabilitation, and post-op program is the best option. Sometimes patients initially recommended for surgery have been able to avoid it with the help of the prehab program. For example, one patient had cervical stenosis. After completing the David physiotherapy program, the patient recovered and was able to avoid surgery. "We've also been able to help patients with severe underlying scoliosis and stenosis. It is rewarding to see that active rehabilitation can dramatically change people's lives for the better and help them avoid surgery."
"We've been able to help patients 

with severe underlying scoliosis and stenosis."
The EVE platform records the initial, mid-term and end values for the patient's strength and range of motion levels and compares these to normative values. Additionally, all aspects of each training session are recorded in EVE. "When a patient comes back to consult with me after their treatment program, I always go through the EVE reports showing the patient's strength, mobility and strength balance improvement. This is an excellent tool to show actual results and is a great motivator for patients".
The future of rehabilitation medicine is here
The future direction of spine care treatment is changing. In fact, there is a growing need to document all aspects of rehabilitation to understand how patients are improving.
"This has helped us provide the individualized care that every patient needs."
"With EVE, our surgeons and physical therapists can actively follow the treatment progress of our patients and make changes when needed. This has helped us provide the individualized care that every patient needs."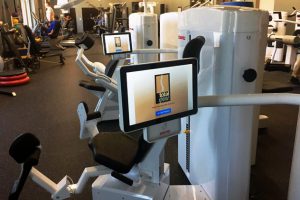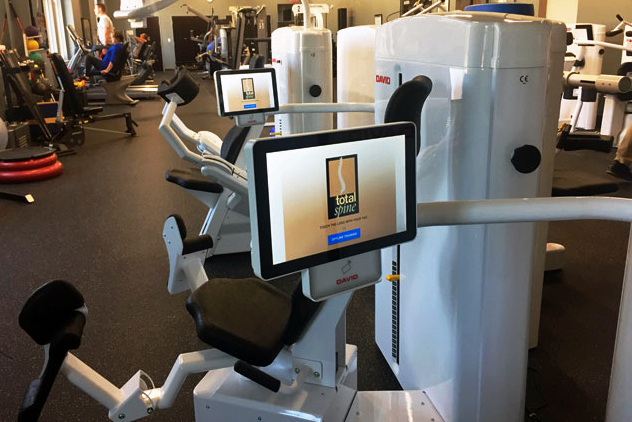 Interested to learn more? Here is a news article from Founder Arno Parviainen's visit to the clinic.
Dr. Knox recently appeared on a local news station to discuss the rehabilitation program at Total Spine, click here to watch the interview!