Retractable Card Holder
The versatile retractable card holder is designed to help hold the EVE RFID card. This is a useful accessory for both clinic personnel and patients.
Why not surprise your clinic personnel with a stylish way to carry around their EVE Instructor cards? Or give your patients a unique way to keep their EVE RFID exercise cards safe.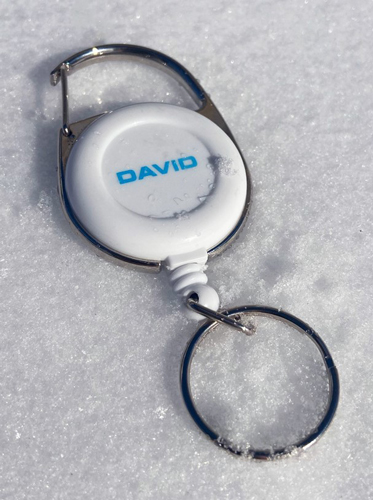 Retractable Card Holder for RFID Cards
The retractable card holder is white with a blue DAVID logo. The EVE RFID card can be securely attached to this card holder. The retractable card holder contains a key ring that can be easily attached to a lanyard or keychain, for example.
This product is sold separately from other "Accessories" products.