Research and data provides the backbone for getback.
My co-founder Professor Emeritus John Carlson and I, Geoffrey Mackay, developed the  getback program in Melbourne in response to the commonality and recurrence of neck and back pain complaints, and our frustration at the lack of a truly effective treatment.
With 60 years of combined clinical practice, we brought together the logics of sports science and a deep understanding of the pathological progression of neck and back injuries.
After thoroughly analysing the research data, we developed an exercise therapy program in partnership with David's world-leading rehabilitation technology to effectively recondition the spinal muscles and deliver lasting results.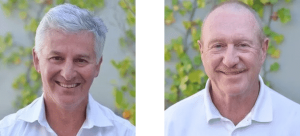 Geoffrey Mackay (left) and John Carlson (right) developed the getback program.
Now, John and I are sharing the benefits of their life's work. We are passionate about improving the health and quality of life of many who live with this often-debilitating condition. The getback's team of eight is committed to growing the message in Australia.
Direct biofeedback and data collection are key factors in rehabilitation
getback began working with David Health Solutions in 2015, soon after David completed their full integration with EVE software. John and I recognized the benefits of electronically recording all assessment and training data and providing direct biofeedback to patients in real time. We also embraced the opportunity to collect and share data across a network of clinics in a co-operative way.
At getback, we appreciate David's family origins, social conscience and commitment to make a real difference in the treatment of chronic muscular skeletal pain through the technological design of their devices.
We recognized the benefits of electronically recording all assessment and training data.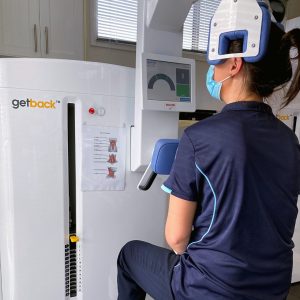 A patient exercises on the G160 neck rotation device.
Targeted and safe treatment for back pain
In 2017, getback turned its focus towards improving patient compliance in its growing network of clinics. Forty-seven percent of patients were dropping out of their programs in the first five sessions. In addition, a further 17% were either not responding to treatment or were slow responders.
getback recognized the need to implement a system that provided patients with a clear pathway, but was also flexible enough to allow therapists to influence a patient's program while maintaining the goodwill between therapist and patient.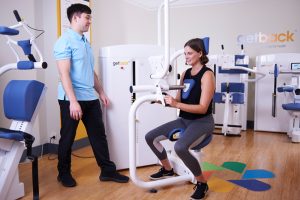 The G140 neck extension device provides a safe and effective way of mobilizing the cervical spine.
To complement EVE's capture of a patient's exercise training data and recovery progress, getback developed software which completes the patient's history and allows them to be directed into the most appropriate stream of treatment. This information is automatically downloaded and analysed, providing a closer examination of the rehabilitation stages and the patient's progress through those stages.
getback aligned therapist behavior with the major steps of these stages, creating Key Messaging to present a clear pathway and treatment outcomes to patients. The messaging and other learnings also form part of a digital marketing strategy.
Medical exercise therapy transforms Australia's rehabilitation market
Today, 93% of patients complete their prescribed program, and fewer than 2% of patients are considered slow responders.
Today, 93% of patients complete their prescribed treatment program. 
To complement this strategy, at getback we developed educational programs. These are delivered as part of required professional development for General Medical Practitioners and Allied Health Professionals and the National Sport and Exercise Science Association. Engaging with allied health practices, private insurance and government compensatory bodies educates them on the technology and methodology. Just as importantly it spreads the message that real relief exists.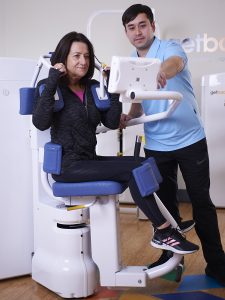 A patient exercises on the G120 lumbar thoracic rotation device.
There are currently 18 full sets of Spinal Devices in Australia in a variety of settings, from private clinics to the Australian Air Force. In addition, installation of the full set of Spine Devices at a further 35 sites is in planning.
While several of our major cities are currently in lockdown due to Covid -19 restrictions, our pathway to re-opening at 80% full vaccination is on target for early December 2021.
The getback Business Pillars for back pain treatment
Four Business Pillars provide the foundation for getback's quest to make a real difference in the treatment of musculoskeletal pain.
1 Education – engage with allied health practices, private insurance and government compensatory bodies to inform them that effective treatment is available.
2 Partnerships – we are proud to be a valuable member of the David community and other organisations that share a commitment to community wellbeing.
3 Evidence based – Quantification and Measurement Data are vital to both our treatment processes and education. They inform, motivate and confirm the therapy protocols and methodology.
4 Marketing – getback's marketing program provides the mechanism to deliver important information and messages to as broad a patient population as possible.
Back pain relief and physiotherapy in New South Wales
Several physiotherapy clinics in New South Wales provide the getback treatment program. These physiotherapy clinics have brought back pain relief to thousands of patients in the New South Wales region. For example, Singleton Physiotherapy and Allied Health boasts an over 80% success rate for back pain treatment.
"Treatment offered by our exercise physiologist is proven to relieve back and neck pain in over 80% of cases."
The patient feedback from these physiotherapy clinics shows that medical exercise therapy works in treating back pain. These patient success stories are inspirational testaments to the effectiveness of medical exercise therapy.
"The core strengthening with the devices has really made a big difference to my lower back problems". – Val, patient at Wauchope Physiotherapy & Sports Rehab Centre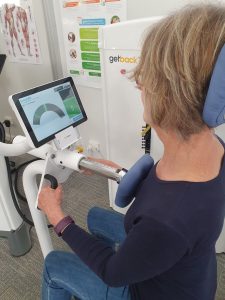 "Last month I injured my lower back to the point of being unable move without severe pain. I honestly had no idea how I would get back to my pre non injured state. A friend recommended the clinic.  Then, I was professionally assessed, having my injury and the plan for recovery explained in a way I could understand. After a few weeks of both physio and working out in their gym, I was both pain free and back to my normal range of movement. I am now going regularly twice a week. I am not only content with my recovery but now focused on making my back stronger. For anyone with back problems I couldn't recommend highly enough." – James, patient at Middle Park Physiotherapy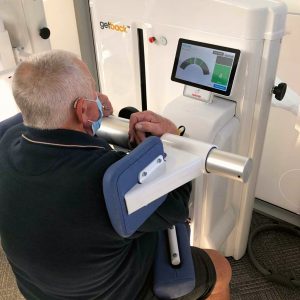 "Many years of my life wasted on pain medication that didn't help at all. Then I discovered Action Physiotherapy and haven't looked back. Within 3 months I had increased the strength in my back by 61%! It's amazing. I wish I had known about this physio 15 years ago. The staff are all friendly and take very good care of you. I'm still going after nearly 2 years and will continue as long as I can. Try this program before any other treatment." – Donna, patient at Action Physiotherapy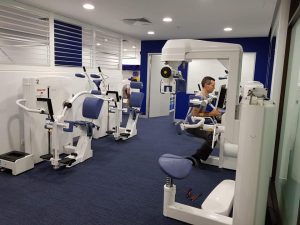 At David Health Solutions, we are excited to share stories from our partners, reference clinics, and patients. Please check out our blog for other inspiring stories and testimonials.